Hi guys,
One of the loveliest programs I ever saw is the Hills. I love everything of that program:
The girls, the city, the clothes, the parties, the (boy)friends, their work: EVERYTHING!♥
My favorite girls from that soap were Lauren and Audrina.
It's so pity that it stopped.
Here are some outfits of Audrina: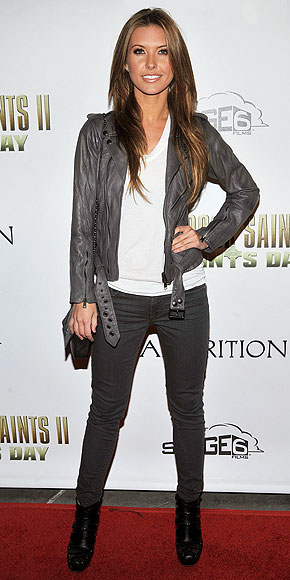 The outfits are simple, but it looks good. The dresses make her cute, but the biker jackets give her a tough look.
What do you think?
Love